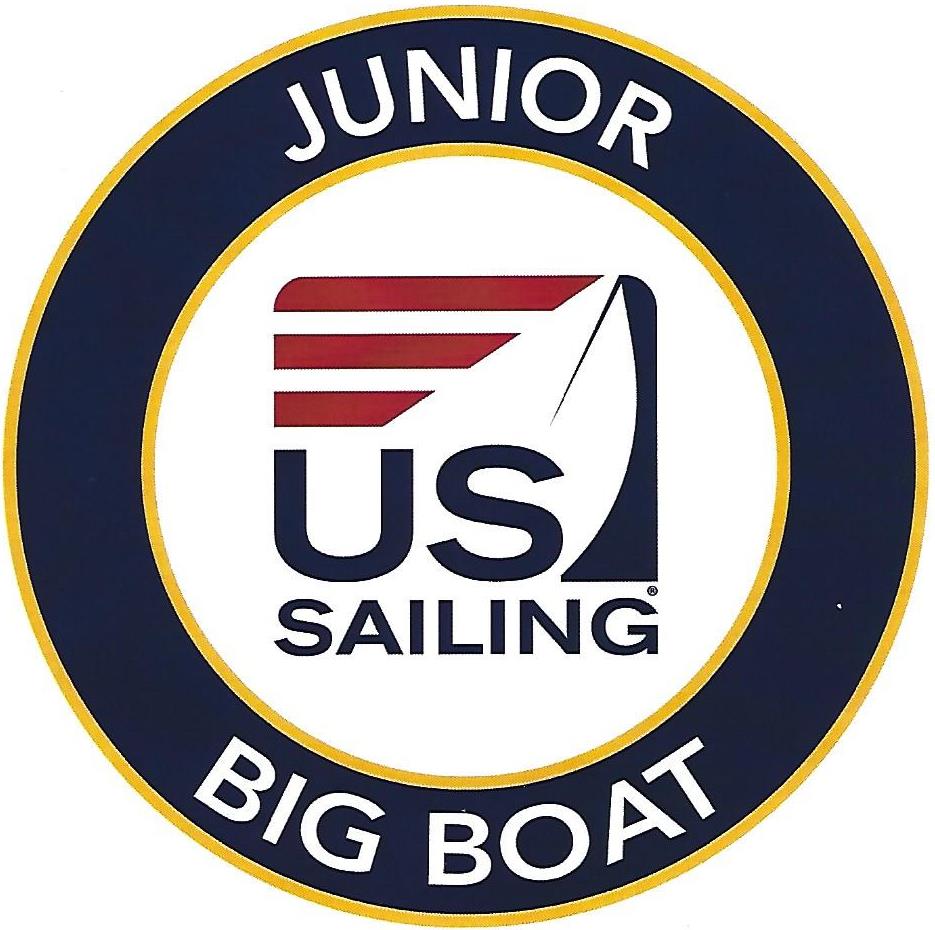 Junior Big Boat Sail Camp
through the Lorain Boating Education Foundation
Lorain Boating Education Foundation is a registered and accredited provider of US Sailing's "Junior Big Boat" sail camp for teens. This class is designed not only to teach basic sailing but also to provide skills so its students can be compentant members of any sailboat crew. In addition to basic sailing ability, we also focus on racing a sailboat. Racing a sailboat is a great environment to acquire and practice many skills needed to move a sailboat around the points of sail and a course.
The camp is offered during four consecutive, eight-hour weekdays with a fifth day held in reserve should weather issues cause a delay in the camp. The day is split between classroom time explaining skills and on-the-water time practicing those skills. The last day's class includes a series of races, where each crew of campers can show off what they've learned from start to finish. Enrollment is limited to a maximum of eight (8) campers.
The Lorain Boating Education Foundation is the 501c3 education wing of the Lorain Harbor Boat Club (LHBC), Lorain, Ohio. The camp is offered at the LHBC facilities at 108 Alabama Ave, Lorain, Ohio, 44052.
Our staff are all volunteers and everyone has passed a background check. Our lead instructors are dual certified holding US Coast Guard captains licenses and US Sailing instructor certification. All our instructors are First Aid/CPR certified and every instructor has been a life-long sailor with extensive knowledge to impart.
In 2023 the camp will be conducted Monday through Thursday, June 19-22 with Friday June 23 reserved as a weather make up day. The camp is restricted to teens, 13-16 years old.
The camp fee is $200 per camper. A 50% non-refundable deposit is collected at sign-up. The balance of the fee will be collected on the first day of the camp and may be made via check (made out to "Lorain Boating Education Foundation") or cash. Mail your deposit to Lorain Boating Education Foundation, c/o LHBC, PO Box 1134, Lorain, Ohio, 44055.
Each camp day starts with drop-off between 7:45 and 8:15 am and ends with pick-up is between 4:30 and 5:00 pm. An ID may be required to pick-up your camper.
Campers are required to have a swimming certification signed by a licensed lifeguard and their OBEC (Ohio Boater Education Course) license. OBEC licenses may be acquried free of charge online at www.boatus.org/ohio/. If you are a graduate of the Lorain Metro Park's "Spirit of America" boating safety program then you should already have met both these requirements. For more on Ohio's rules for operating a watercraft see: Ohio Watercraft Operators Regulations.
Campers should bring a lunch each day. The camp will provide water throughout the day on land and water. A more detailed explanation of this sailing camp and camper requirements will be returned in a packet after you contact us with contact information.
---
Junior Big Boat Sail Camp Registration
Please send an email to our Education email address with:
Name(s) of student(s)
Name(s) of parent(s)/guardian(s)
Contact Parent/Guardian phone number and email
We will reply to your inquiry and complete the sign-up process.
Please email registration information here: Education@LorainHBC.org